Traditional summer math-school in Yaroslavl
Eighth summer school "Algebra and Geometry" has finished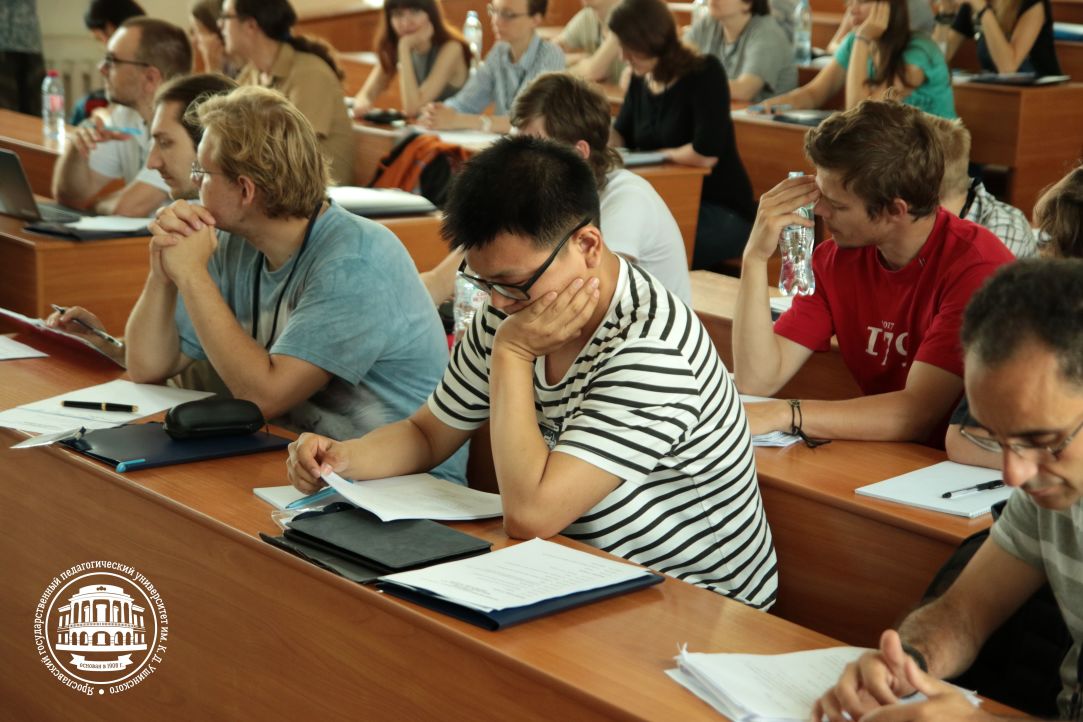 Students from Russia, China, France, Amerika and other countries took part in summer school, as well as Department of Mathematics allimni, studing on PhD programmes in leading forein universities.
Lectures were given by Frédéric Campana (Université de Lorraine, France), Paolo Cascini (Imperial College, United Kingdom), Sung Rak Choi (Yonsei University, South Korea), Sergey Arkhipov(Aarhus University, Danmark), Ilia Zharkov(Kansas State University, USA), Ilia Itenberg(Institut de Mathématiques de Jussieu, France), Yuri Prokhorov(Steklov Mathematical Institute; Laboratory of Algebraic Geometry HSE; MSU), Ivan Cheltsov(University of Edinburgh, United Kingdom; Laboratory of Algebraic Geometry HSE).
The video of lectures can be found here.